SERVICE ABOVE SELF

IN THE NATIONS OLDEST CITY FOR NEARLY A CENTURY
"Rotarians have been constant supporters of BRIGHT futures for local youth. The support and belief in our programs have enabled the Club to increase its membership by funding transportation and numerous summer camp scholarships."
Jennifer S. Tesori
"The dictionaries donated by the Rotary Club of St. Augustine have provided a much needed resource for our third graders across the district. We are extremely grateful for the generous gift!"
Joseph G. Joyner ED. D.
"Thanks to the joint efforts of the Rotary Clubs of St. Augustine, St. Francis House has received a generous donation of $8000.00. On behalf of the staff, the Board of Directors, and most importantly, our families, St. Francis House bestows its most grateful thanks to the Rotaries of St. Augustine."
Judith Dembowski, M.A.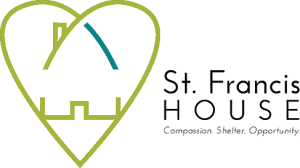 "The club provided a check in the amount of $5,000. This amount was matched by Investing In Kids St. Johns, bringing the total to $10,000. These funds gave us the ability to staff five resource teachers who taught BrightStart to 65 at risk children enrolled in Voluntary Pre-K programs ... Hundreds of children will benefit."
David Rice